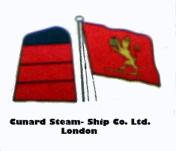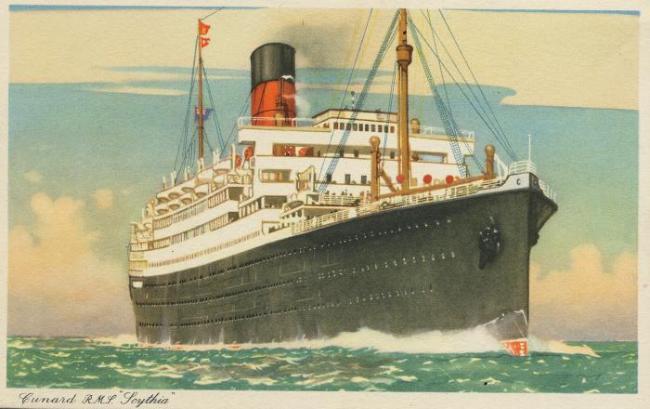 From an original postcard purchased onboard the liner. For me it was my first voyage for the ship it was her last.
I joined as 3rd Radio Officer on the 18th January 1958, full of anticipation my first Atlantic voyage. Suspicion was aroused when there were no passengers onboard. QTO Southampton 19th January 1958 . QTP Inverkeithing Scotland and the breakers yard 20th January 1958.

The radio room and radio officer accommodation was in a stand alone deck housing between the funnel and the Bridge. My first and only QSO was a TR with Northforeland Radio/GNF using an IMR 81/83 transmitter with anIMR 54 receiver.