An ambition to fly with the R.N. Fleet Air Arm, was short lived, due to cycling accident in November 1952. My first flying lesson over the bonnet of a car, left my ambition firmly grounded, I would never pass the aircrew medical. On recovery, I joined the Sea Cadets at TS Ajax Swansea in 1953.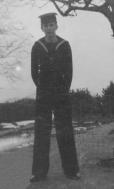 SCC Ordinary Seaman.
One of the activities was morse code, with full use of brass morse keys, headphones and an oscillator. The instructor Sub. Liet. Sawford suggested a career in the Merchant Navy as a Radio Officer. "A what ?" I asked.
Go back

My parents were advised that Colwyn Bay Wireless College provided courses. What really clinched it was the £43 per term grant by Swansea County Council to cover tuition, food and accommodation.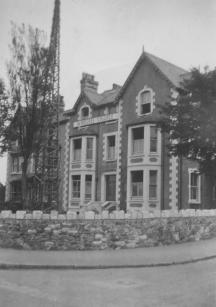 Wireless College 1957
In 1955 I enrolled at the academy to be shown my accommodation which today's luvvies call "Minimalist" but I saw was an army bed alongside a green wooden locker in a sparse room called Dorm 10. For the next two and a half years I would struggle with the theories of electricity, magnetism, radio and survival.
Like minded hopefuls;-John Close, Larry Elefsen, Frank Elliott, Tony Fell, Ginger Jones, John Moffat, Brendon Thurman and Flash Yelland - come to mind.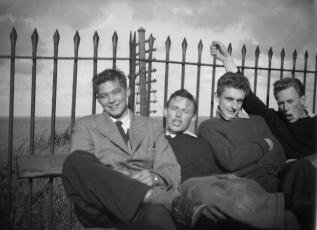 Larry Elefsen (left) - Who are the others?
Early lessons included basics like, open locker doors carefully, check mattress springs before turning in and saving cigarettes to barter with, Oh and keep your fingers away from the macaw.

The Macaw
The morning dash to the Dingle Cafe depended upon ones finances which were often dodgy.In November 1957 I had passed the 2nd Class PMG and was ready for the off, but Kipper Whale persuaded me to have a go at the 1st Class theory paper only three weeks away, with tuition and accommodation already paid for, I thought why not. In early December I failed a medical for Brocklebanks (thats another story) but joined IMRC who assigned me as 3rd R/O on RMS Scythia/GDYP for my first exotic voyage . Three days later at the exotic port of Inverkeithing scrapyard in Scotland,I signed off, foundI had passed the theory paper . IMRC agreed to release me so that I could return to the old college to attempt the practical. On my return in January 1958 I lodged at the Dingle Cafe, of course showing off my new status as an old hand with sea experience! March 1958 off to sea again.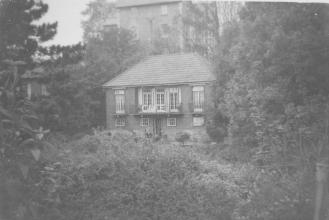 The Cafe