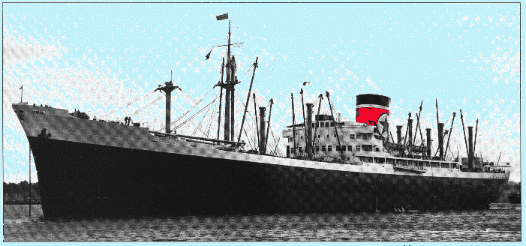 SS Auckland Star, a refrigerated cargo ship of 11,798 Gross Tons built in 1959 for Blue Star Line.
Trading to Australia and New Zealand, outward via South Africa return via the Panama Canal.
In the 60's the cargoes would be general goods outward and refigerated lamb, cheese and butter inward.